How to get a mortgage loan on home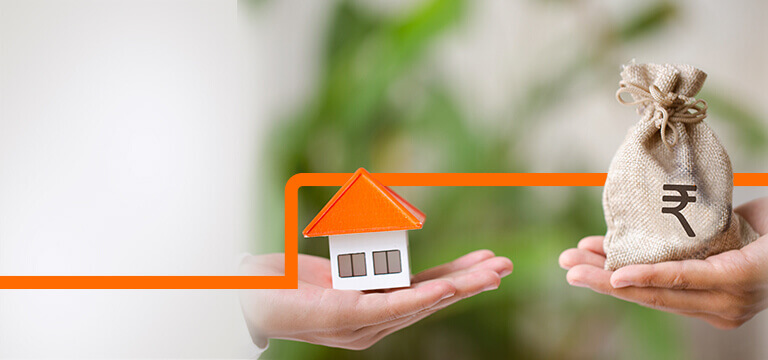 A mortgage loan on home is a type of loan which is obtained by placing a property against it. Several factors push an individual to obtain a loan, but getting a loan is a tedious job. But if one places property or the home in which he/she resides, it is easy to secure. The property serves as collateral to the bank or financial institutions.
The kind of loan a person obtains to start something new or to pay off an earlier debt etc. These kinds of loans which are easier to secure and repay, are quite popular amongst the masses.
Documents needed for the loan:
There are various documents needed for obtaining a loan. Also, if the person is eligible for a Mortgage loan on home depending on whether the person is on salary or is self-employed.
For Salaried Individual:
Loan application form
Should be above 21 years
Passport-size photographs
PAN card, Aadhar card, passport, driving license, voter ID card, etc., as identity proof.
Electricity bill, ration card, Aadhar card, driving license, rental agreement etc, as address proofs.
Salary slips of the last few months
Form 16 filled and signed by the employer
Latest bank statements
Processing fee cheque
For Self-employed individual:
Apart from the above-mentioned documents, one needs
Proof of the Business institution
Financial statements for the last 3 years
Latest income tax return certificates of last 3 years.
Profit and loss statements
These are the documents and valuables one needs before opting for a loan. These documents provide the bank or any other financial institution with a bond of security.
Features of Mortgage loan on home:
To obtain a mortgage loan on a home, a person needs to submit the papers of residential or commercial property as collateral. The loan amount depends on how much value the property holds.
The interest rates offered by banks and other financial institutions are to be compared by individuals with different banks.
Furthermore, the bank charges a processing fee on various documentation and filling up the application process. This is mandatory in every bank and is minimal in charge.
15 years is the minimum period of repayment by the loan holder. And if the individual wants to repay quickly, then he/ she can.
It differs from bank to bank, whether EMI or any other options.
To obtain a mortgage loan on a home, one needs employment, residency status, income, age, etc.
Procedure to apply for a mortgage loan on home:
One can apply for a mortgage loan at home through the bank's official website or by visiting the nearest branch
For an online application, one can go to the bank's website and choose the product and then click on the 'Apply Now' option on the page or even visit the bank in person and apply
Collection of the documents to process the loan
Credit appraisal by the bank
Verification of personal/business information provided
Inclusion of a Sanction letter
Request for disbursal
Property documents collection
Evaluation of the property and its documents
Post successful verification, disbursement cheque delivered
Mortgage loan on the home, is a process of getting a loan against the abode one is living in. This kind of loan receives a hefty amount for the loan seekers with an appropriate time to pay off. However, it solely depends on the property one owns and other valid documents. The loan mortgage is one of the most sought-after loans for seekers. This is very easy to secure as mostly everyone holds up a property. And anyone interested in starting a business or doing something profound finds it a very reliable and dependable source.
check this link for mortgage leads.