What To Look Out For When Receiving Your Motorcycle Insurance Policy Online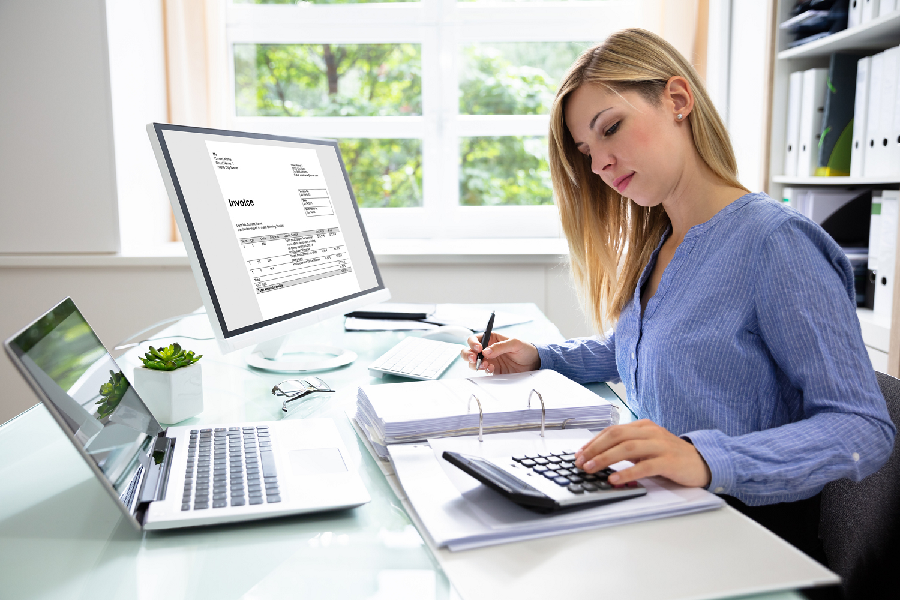 While the convenience of buying two-wheeler insurance online can be tempting, it's essential to take the time to review the policy you're considering. In addition, knowing what to look for in two wheeler insurance online is necessary to ensure you are fully protected. Before making a purchase, several vital factors exist, from coverage limits to deductibles. That ensures you're receiving the best coverage for your motorcycle; therefore, understanding what you're getting and what to look out for when reviewing your insurance policy for your bike is essential. Some of the best companies to buy two-wheeler insurance online are Tata AIG, Bajaj Allianz General Insurance, HDFC ERGO General Insurance and ICICI Lombard General Insurance.
[Also read: comparing two wheeler insurance]
Important Pointers To Keep in Mind While Buying Bike Insurance
Attention to policy details
This section of your two-wheeler policy will contain important personal information such as your name, contact number, and policy number. The full address may also be included in some cases, depending on the insurance company. However, the most crucial aspect of paying attention to in this section is the policy period, which specifies the starting and ending dates of your bike's insurance coverage. Ensuring these dates are accurate and aligned with your desired coverage time frame is essential.
The section of your 2-wheeler insurance policy that pertains to the bike's details will include important information such as the model number, type, and registration number. It is imperative to thoroughly verify these details, as even a tiny mistake can result in an incorrect registration number. Which further can create legal and claims-related problems in the future. Additionally, in the case of online old bike insurance, the year in which the bike was manufactured may also be included in some policies, so it's essential to ensure that this information is accurate and up-to-date.
The Insured Declared Value (IDV) is the maximum amount an insurance company will pay out in the event of a loss or theft of your motorcycle. It is the market value of your bike, calculated based on the current market price and adjusted for depreciation. In the case of a comprehensive insurance policy, the IDV is used to determine the premium you will pay for your coverage. If your motorcycle is damaged or stolen, the IDV is the amount the insurance company will pay you minus any deductibles you owe. Therefore, it is essential to ensure that the IDV listed in your policy is accurate and reflects your bike's current market value to ensure adequate coverage.
Especially when it comes to determining the premium amount for a comprehensive online two-wheeler policy, it's essential to check the IDV listed in your policy carefully. Correct any discrepancies — the premium breakdown for third-party bike insurance and comprehensive plans will clearly understand the charges, indicating each amount. Familiarising yourself with these details to ensure you completely understand the coverage you are paying is essential.
Contact details are the fundamental way to overcome any struggles to reach out to the insurance company if you have any questions or confusion about your policy. The company's contact information will typically be available at the end of the policy, and they can aid you with any questions or concerns. Additionally, you can contact the insurance company if you need to make changes to your policy, such as adding an endorsement to include additional coverage. This can help you ensure that you have the right coverage for your needs and avoid any unpleasant surprises down the road.
With the advancement of technology, some insurance companies no longer mail a physical copy of your motorcycle insurance policy to your registered address. Instead, you can download a digital copy after making a payment, and a legal document will be sent to your email inbox. However, if you prefer a physical copy, you can easily print it out and keep it while riding your bike. It's important to remember to renew your insurance policy on time to ensure that it remains active and up-to-date.
Terms and conditions of the policy
After choosing your motorcycle insurance policy and any additional coverage options, it's crucial to review the policy terms thoroughly. This will help eliminate unclear or ambiguous information and ensure clarity when making a claim. Some important terms to understand include the policy's coverage and exclusions, geographical limits, and conditions and limitations. Knowing these details before any potential incidents occur will help ensure you have the proper protection.
Conclusion
Once you get the policy document, review it carefully, including personal information, vehicle details, IDV value, and the insurance company's contact information. Pay attention to the policy period and ensure that the starting and ending dates are accurate. Familiarise yourself with the premium breakdown to understand the coverage you are paying for entirely. In case of any questions or confusion, contact the insurance company using their contact information. Some insurance companies may not send a physical copy of the policy but offer a digital copy that needs to be downloaded after payment. Finally, keep the policy active by renewing it on time.
People Also Ask
What to look for when buying bike insurance?
When buying bike insurance, consider the following factors:
Coverage: Check the extent of coverage offered by the insurance policy, such as liability, collision, theft, etc.
Deductibles: Consider the amount you would have to pay out of pocket in case of an accident.
Premiums: Compare the cost of different policies to determine the most cost-effective option.
Reputation: Research the insurance company's reputation and financial stability to ensure they can pay claims.
Claims process: Make sure you understand the process for filing a claim and how the insurance company will handle it.
Customer service: Consider the insurance company's customer service record, including their responsiveness and helpfulness.
Exclusions and limitations: Review the policy carefully to understand any exclusions and regulations that may affect your coverage.
How do I know if my bike insurance is valid?
To determine if your bike insurance is valid, you can do the following:
Check your policy: Review your insurance policy to confirm that it is up-to-date and in effect.
Confirm with the insurance company: Contact the insurance company to verify that your policy is still in effect and that there have been no lapses in coverage.
Verify coverage: Ask the insurance company to verify your policy's coverage limits, deductibles, and other details to ensure it meets your needs.
Check the expiration date: Ensure that the policy has not expired and that you have paid all required premiums to keep the policy in effect.
Please review the policy document: Review the policy document to ensure that it contains all the necessary information and is signed by both you and the insurance company.
In case you have concerns about the validity of your bike insurance policy, it's best to reach out to the insurance company and discuss the issue with them.
How can I check my bike insurance status online?
To check your bike insurance status online, you can follow these steps:
Visit the insurance company's website: Go to the insurance company's website, log in to your account, or create one if you don't have one.
Navigate to the policy section: Look for the website section that allows you to view your insurance policy details.
View policy details: Once you have access to your policy information, you should be able to see the policy status, coverage limits, and other information.
Check policy expiration date: Make sure to check the policy's expiration date to confirm that it is still in effect.
Contact customer service: If you have issues accessing your policy information or have any questions, contact the insurance company's customer service team.
Remember that checking your bike insurance status online may vary depending on the insurance company you choose. If you need help checking your status online, you can also contact the insurance company by phone or email.