What is Forex trading? A guide to exchanging currency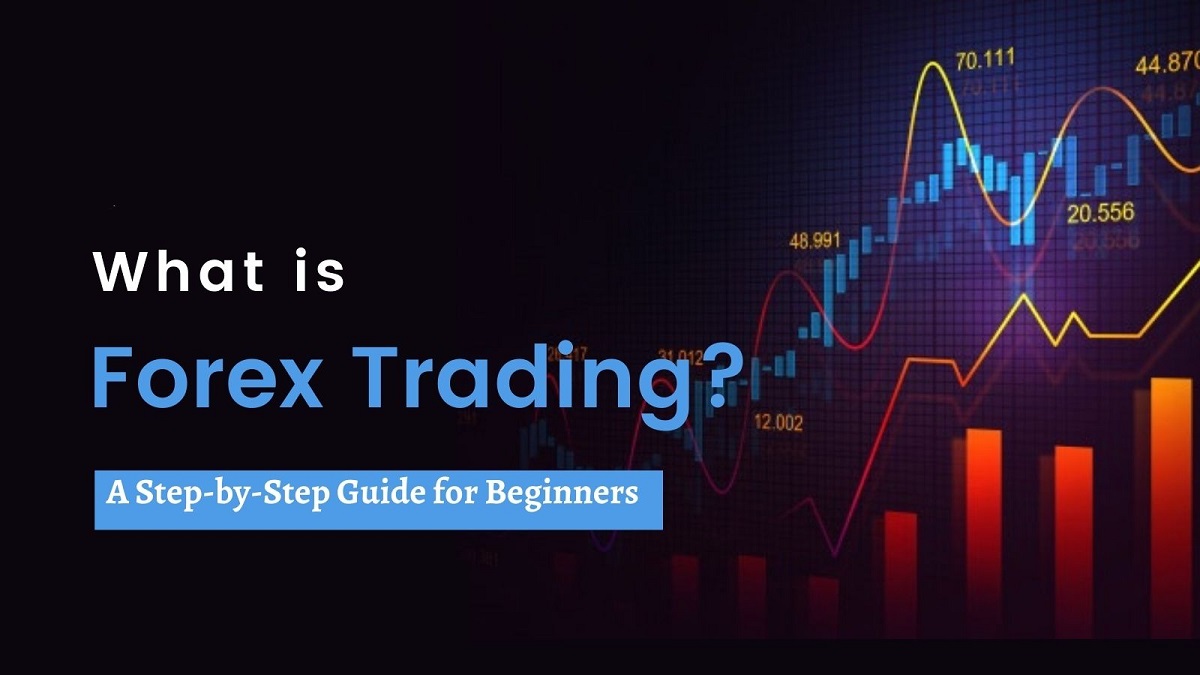 Forex trading has become quite popular in recent years as investing in the market transformed into an activity anyone can actually do. The changes the whole activity experienced have resulted in a more attractive investment opportunity.
But, exchanging currencies is not a daunting task as many make it sound. Yes, there are aspects that may sound scary for those with little to no experience, however, brokers are making Forex more approachable and accessible to everyone.
In fact, many traders are taking advantage of the current events that are responsible for the constant fluctuations the Forex market experiences, and exploiting the opportunities to make a higher profit and become more successful Forex traders.
And choosing the right broker to get started in the world of exchanging currencies is the most important step. To make sure you are selecting the best possible broker, a good place to start isTrading24Online.coma site that provides you with detailed reviews of many different brokers, as well as a very comprehensive comparative tool.
Why is choosing the right broker so important?
Your broker gives you access to the market and offers the online platform from which traders will buy and sell currency. They also set up the costs for transactions, the ratio of leverage traders have access to, and set up the research tools available, as well as maybe determine what strategies traders can use.
Choosing the right broker is the first and most important step into becoming a successful Forex trader. In any case, this is not the only thing traders need to learn.
What is Forex?
When we talk about Forex, we refer to the exchange of one currency for another to make a profit. All currencies are always set up in pairs and presented with a buy price and a selling price.
The Forex market is extremely volatile which means constant fluctuations in the prices, creating the entry and exit points in the market, which creates the chances for a considerable profit, or an equivalent loss.
The Forex market is the largest and more active of them all, and this creates unique opportunities for traders to make a profit. However, experience is required to identify a good deal and make wise trades.
And this means research, not only of the trends of the currency exchange market but also the current international and national events that influence the prices of the currencies. Stables currencies are usually a sign of a country's economic stability and strength of the government in place.
Basic concepts of Forex
As we have mentioned, there are different aspects that are fundamental for any Forex trader to manage well in order to be successful in the currency exchange world.
Spreads
We said before that all currencies in the Forex market are presented in pairs. And the spread is the difference between the bid price and the asking price.
Spreads are expressed in "pips". One pip is equivalent to 0.0001. So for example in the USD/EUR pair, if the bid price is 1.1002 and the ask price is 1.1004, the spread is 2 pips.
Since a spread is another word for the fee any transaction has, lower spreads are more beneficial to traders. However, in most cases with major currencies, spreads are usually 0.
Leverage
Leverage is the word used in Forex for the amount of money that brokers can lend traders in order to maximize the chances to make a significant profit.
Leverage is usually expressed in percentages and ratios, and it can be anything from 50 to 400 or 500, which is rather high. Many brokers offer high leverage, and they may be a convenient choice for those looking into using strategies for which leverage is a must.
In any case, traders should remember that with higher chances of making a profit, an equivalent risk comes with it. Using leverage with care and wisely, it's absolutely necessary to achieve success.
Trading strategies
Whenever we talk about trading, we can't help but mention trading strategies. These are the way traders use to assure successful trades when dealing with exchanging currencies.
While there are quite a few different strategies available to Forex traders, the two most common ones are scalping and day-trading. The first strategy is known for encouraging a set of trades in a very short period, while day-trading is more about different trades spread during the day.
Forex trading in Canada
Canadian residents can enjoy a lot of options when it comes to entering the Forex world. There is a wide variety of brokers offering an even larger set of services and features that may interest certain types of traders.
What is more, brokers in Canada have to be registered with the appropriate regulatory bodies, which ensure the traders' information and the safety of their money.
Best Forex Brokers in Canada
If you're looking for a Forex broker in Canada, we have narrowed it down to those that excel and explain a bit why are they the best in the market.
Choosing a broker it's a very personal task and traders should consider their investing needs, as well as their trading style and the tools they will require to achieve their financial goals.
IG. This is the best overall forex trading broker in Canada in 2021. IG security standards are top-notch, plus they offer some of the lowest fees and commissions in Forex.
CMC Markets. This broker is famous for offering the lowest fees. They also offer the largest variety of currency pairs in Canada, which may be interesting to some traders.
TD Ameritrade. This broker excels in many areas, but users have mentioned again and again how efficient and fast their customer service is.
FOREX.com. A Forex broker that is specially designed to attract beginner traders looking into learning and growing while investing. They are the best when it comes to educational tools and their platform is well-known for being intuitive and user-friendly.
City Index. A great option of a broker for traders looking into getting the lowest spreads in the market.